The Time has Come, Finally
After 4 years of setting the Honey Traps for the most epic takedown of Deep State criminality that We the People of the United States of America have ever been witness to, the Swamp Creatures have been exposed and trapped by their own underhanded, unethical, criminal behavior.
But will the criminals somehow finagle their way free of responsibility again? Before the Patriots apprehend them? Before the Patriots can bring them before a court of law, to face the consequences that come from committing treason, collusion, election fraud, sedition and domestic terrorism?
As Deep State puppets, I am sure they are counting on escaping justice, as usual. They always get away with it – something American Patriots are rightly sick of! However, THIS time is not 'business as usual,' is it? THIS time we have President Trump, his team of American heroes, and even a Kraken on our side! Not to mention 80 million Americans who have never been more awake and ready to stand up!
Many of the key players are already scattering to the wind, to countries with non extradition laws – or just disappearing altogether. So maybe, just maybe, they know the Kraken is coming for them!
President Trump WON this election in the biggest landslide victory in American history!
Will 80 million Americans allow our election to be stolen by domestic enemies who allowed foreign enemies access to our elections, in service to their Communist ideology and Communist foreign enemies of America? Venezuela? Soros? China? The Queen of England? As well as Big Tech and Big Media, and all the other powerful institutions and corporations that own the Democrats?
DO THE DEMOCRATS AND THEIR CRIME CABAL ACTUALLY BELIEVE THAT 80 MILLION DISENFRANCHISED AMERICANS WILL JUST BEND OVER AND TAKE IT? DO WE LOOK LIKE CHINA-PANDERING, GUN HATING AUSSIES TO THEM? OR THE IRISH AND ENGLISH WHO SOLD THEIR FREEDOM AND RIGHTS FOR SOCIALIST FREEBIES DECADES AGO? THINK AGAIN! CHINA CAN TAKE THEIR COMMUNIST MIND-VIRUS AND STUFF IT!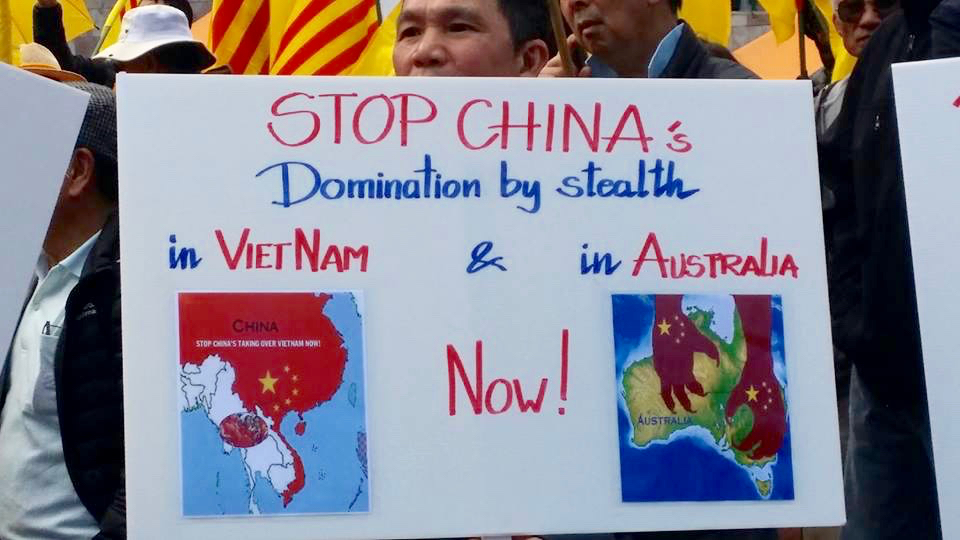 Behold the Kraken!
In this morning's press conference, President Trump's legal team, led by Mayor Rudy Giuliani, dropped truth bomb after truth bomb. They are risking it all, despite all of the threats and attacks they are receiving on the frontlines of this War against the Swamp Creatures. Kudos and gratitude to these great American Patriots!
Trump campaign lawyers Jenna Ellis, Rudy Giuliani and Sidney Powell delivered remarks on the team's ongoing lawsuits against several states and their vote tallying processes, and call out the press, reporters, as well as the FBI in addressing the situation of voter 'irregularities' across the nation.
Jenna Ellis opened the press conference with a bang, calling out the fake news networks with logic and grace:
"What you have heard, I am sure in the fake newspapers tomorrow will be one of two things: Either there was not sufficient evidence that we've presented, OR, we spoke too long. So what you have heard now is basically an opening statement of what you can expect to see when we get to court, to actually have a full trial on the merits, and actually show this evidence in court, and prove our case.
This is not a Law and Order episode where everything is neatly wrapped up in 60 minutes. For those of you who are here in this room, clearly you have never been court reporters. Trials take time. Putting on evidence takes time. This is basically an opening statement so the American People can understand what the networks have been hiding, and what they refuse to cover because all of your fake news headlines are dancing around the merits of this case, and are trying to delegitimize what we are doing here.
Let me be very clear that our objective is to make sure to preserve and protect election integrity. President Trump has been saying from day one that this is about maintaining free and fair elections in this country. It is not about overturning an outcome. It is about making sure that election integrity is ensured, and EVERY American should want that. If every American is not on board with that, you have to ask yourself why. And if your fake news network is not allowing you to cover it, fairly and accurately, you should ask yourself why. "
Listen up, Democrats:
Sworn affidavits of testimony by first account witnesses is evidence. To continue to deny that there is evidence is an attempt by you to lie to America and every single American. We WILL hold the criminals accountable who orchestrated, acted, promoted or propagated any aspect of this election fraud. We will identify you, your role, and your actions to to the proper authorities.
Any Democrat who has denied that election fraud is occurring is JUST as guilty as those who perpetrated the election fraud! You may try to justify it, and excuse yourself, but we SEE you! We are not with any government agency; we are governed by God, and we follow our Constitution. THAT is who we answer to. So go about your business. We've heard and seen you for the past 5 years. We are not going to let you get away with this!
WE ARE IN EVERY NEIGHBORHOOD, TOWN, CITY, COUNTY, AND STATE. WE ARE YOUR NEIGHBOR. WE ARE YOUR FRIEND. AND WE ARE STANDING RIGHT BESIDE YOU. WE ARE THE AMERICAN PATRIOT CONTACT TRACERS!
~ KB Flanary, with the Scottish Warrior